Infrastructure for
Advanced Air Mobility
Skyports designs, builds, owns, and operates networks of vertiports, enabling safe and efficient urban air transport in major markets around the globe
What We Do
Aviation is on the verge of a transformation. The advent of electric vertical take off and landing aircraft opens the potential of urban air transport. Vertiports are the dedicated ground infrastructure that help realize this future. Skyports is the world's leading vertiport provider and operator.
Designing, Permitting, & Construction
Skyports works with aircraft operators, asset owners, and local stakeholders to establish a transportation network optimized for efficiency and convenience. Our approach considers the needs of the customer and the community, enabling us to identify the best vertiport sites.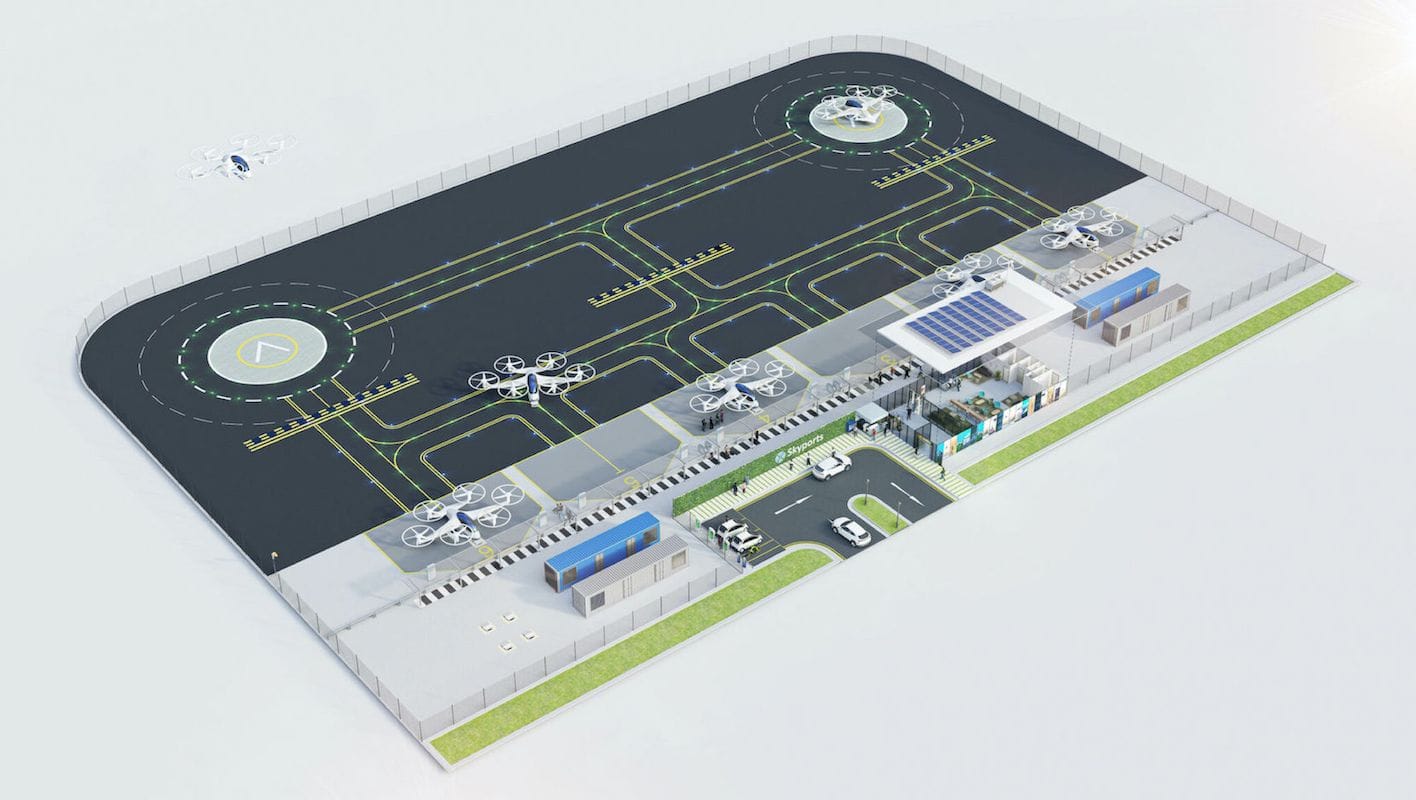 Skyports uses its airport planning, airspace, regulatory, and operations expertise to design and build vertiports which capture industry best practices and aircraft performance requirements. Working with authorities and communities, we obtain necessary permits and permissions before deploying each vertiport.
Skyports implements the processes and procedures that allow vertiports to function safely and efficiently. We process passengers and cargo through the terminal, support aircraft on the ground, and ensure a safe operating environment for landing and take off.
At the core of Skyports' product is a technology solution that enables safe and efficient operations. This includes landside terminal management, airside resource management, operational status supervision, and data integrations across stakeholders.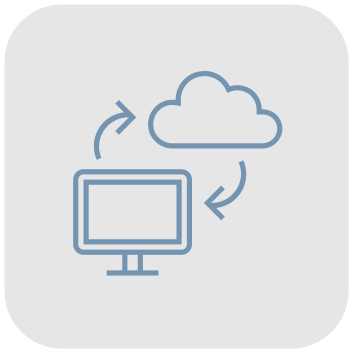 SAFETY-FIRST AND REGULATORY COMPLIANT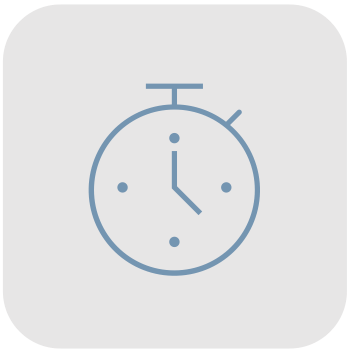 Vertiports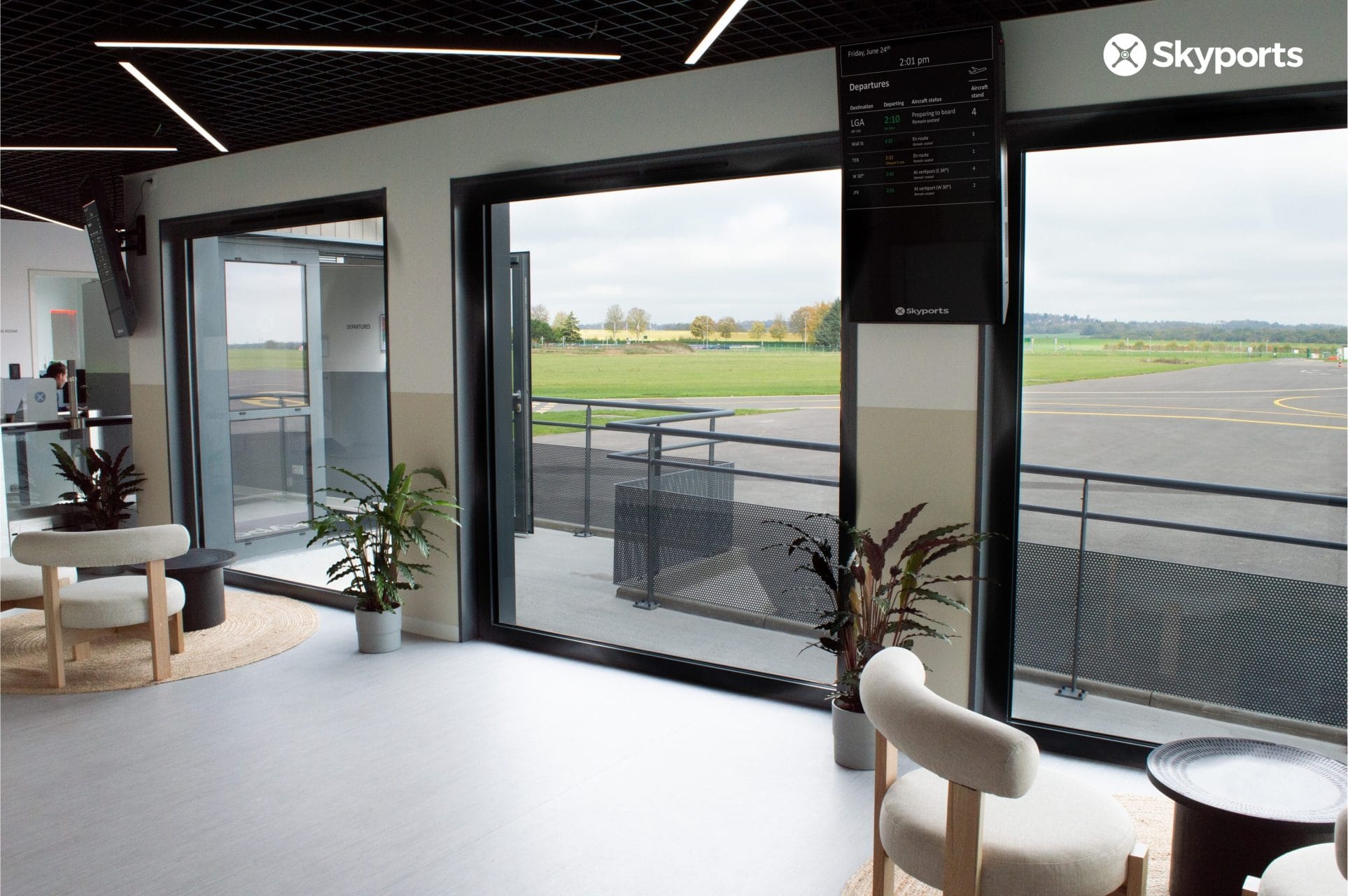 Full scale vertiport testbed at Cergy Pontoise, Paris
Skyports x Joby vertiport Living Lab, California
Helicopter operations at Skyports London Heliport in London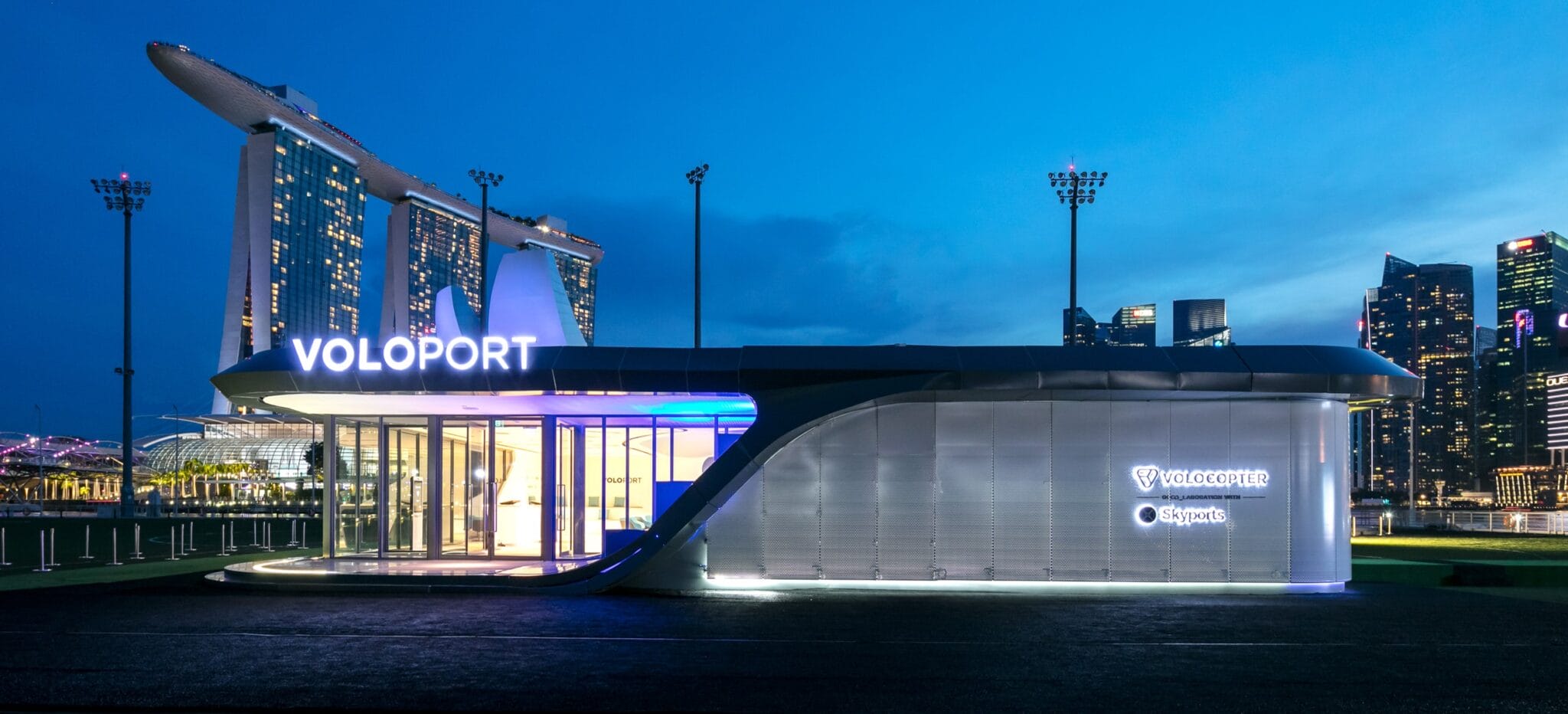 World's first vertiport for Advanced Air Mobility in Singapore